Meet Our Team
Partners in Organizational Development and Talent Management
Employers Edge is a team of dedicated, experienced professionals who are long-term trusted partners to our clients. Our mission is to implement our unique Talent Management processes and programs to improve businesses worldwide in the hiring, selection, organization, and development of all personnel through Employers Edge Employees and Strategic Partners.
What puts your company ahead of the competition?
The answer is: Your people. How fast and efficiently they produce and deliver. How they treat their customer. How well they communicate. How motivated they are to reach your company goals and objectives. There is undeniable proof of links between employee opinion and business unit performance. Your people are your competitive "edge" in today's business world.
Who we are …
Janet McCracken
CEO and Founder
Janet McCracken, Winner – Denver Business Journal – Small Business Owner of the Year!
Following a successful corporate career, Janet founded The Employers Edge in 1991 with the goal of maturing into a full width talent management organization. For 24 years Janet and her team have developed over 10,000 leaders in over 300 corporations, an achievement that earned her the esteemed award for Outstanding Women in Business by the Denver Business Journal. In addition to managing her company and re-sellers nationwide, Janet has personally coached over 2000 CEO's, managers, and sales staff, and is currently leading a CEO Advisory Board in Denver where she mentors business owners who need to improve performance in sales, management, operations, and team dynamics. Janet is the author of The Sales Edge, The Leadership Edge, and Strategy Management for Teams. Her book "Getting into LeaderShip Shape" (Spring, 2016 release date) has leadership exercises that Janet and her team have been using for years to improve leadership performance.
What makes Janet a highly effective and sought-after coach, trainer, and speaker is that, at heart, she is a motivator with a contagious passion and enthusiasm for helping people accomplish their goals. Her mission in life is to be a positive pivotal person in others' lives.
Janet@TheEmployersEdge.com
Ph: 303-708-8160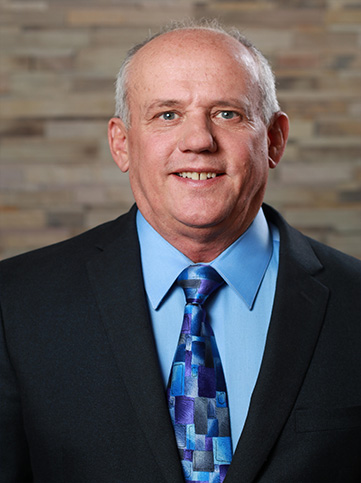 Ed Beard
President
Ed has a Bachelor of Science degree from Cal Poly State University, San Luis Obispo, CA where he also returned to coach NCAA Gymnastics while earning his MBA. With a strong sales background beginning in sales management, Ed advanced through the ranks and eventually designed and led business development teams serving large national retailers such as Petco and PetsMart. Conducting over 80 seminars and speaking engagements a year, Ed has the attention of the market on the subjects of training and coaching. Joining Employers Edge as President and co-owner in 2008, Ed has developed multiple training and coaching certification programs, internal coaching structures, and coaching curriculum all focused on empowering people within organizations to endorse strategic performance. Currently leading a CEO Advisory Board in Denver, CO, Ed mentors business owners who need to improve performance in sales, management, operations, and team dynamics.What makes Ed a highly effective and sought-after coach, trainer, and speaker is that, at heart, he is a teacher and innovator who engages others in possibility thinking and challenges others to have courage and take action.
ed@theemployersedge.com
Ph: 303-708-8160
Jenna Hickman
Senior Vice President Organizational Development
Jenna started her career in Academia, studying the impact of communication on behavior. After teaching undergrads at the University of Connecticut she realized she loved training but wanted to practically apply it to real world scenarios. Jenna followed in her family's history of national service and deployed to Afghanistan to serve as a strategic planner to some of the top military leaders of our time. After transitioning from the government into private sector, Jenna was one of the original members of the McChrystal Group where she lead and managed projects for multiple Fortune 500 companies, before starting her life as an entrepreneur. These diverse experiences helped her gain incredible insights into how to apply psychological and sociological theories to the most challenging situations and she now trains leaders and managers on the best practices for creating unity within disparate teams, motivating people, leading effectively across disperse areas, and aligning strategy and metrics to influence organizational behavior.
Jenna has trained over 1000 leaders and managers across the globe, coached and mentored nearly 100, and consulted for more than 20 Fortune 500 companies. Jenna specializes in helping clients understand their human capital and envision new process and practices that generate increased employee engagement and operational success in their organizations. Jenna is an International Coaching Federation certified coach and a Mental Game Coaching Professional. What makes Jenna a highly effective and sought-after coach, trainer, and speaker is that she uses analytics to create awakenings in individuals that allow them to embrace who they are, who they want to be, and what they need to do to get there.
Ginger Goins
Operations Manager
Ginger brings a background that varies from service in the US Navy, to small business ownership of an advertising agency in Phoenix, AZ to employee benefit sales and implementation for a national firm. She has been with Employers Edge since 2009 and has overseen operations for local clients as well as the Strategic Partner network across the United States.
In serving as our company's Operations Manager, Ginger offers support to our Strategic Partners, while providing Customer Care to our clients. Additionally, she facilitates all the assessment products as well as accounting services, and oversees the production of materials for all the in-house and on-site workshops, public events, and seminars. In addition she manages Employers Edge office operations as well as providing support to company executives.  Ginger brings a level of zealous attention, care and excitement by striving to help The Employers Edge bring real change to businesses all over America.
Corporate Offices in Colorado
Additional staff, strategic partner offices in:
Southern California
Northern California
Tennessee
South Carolina
Idaho
Texas
Advisory/Consultant Team:
Michael Dulion – CEO of Dulion Consulting
Lisa Negri, former CEO of LT Environmental
Suzanne Deremo, Vice President of HR for LPR Construction
Laura Bennett, BC Group, CPA
What we do …
As an organizational development and talent management company, we help anticipate and solve employee-related problems by using and combining:
Employee pre and post hiring assessments
Executive retained search for director level to CEO positions
Executive and management coaching
Strategic planning
Supervisory, management, and leadership training programs
Sales training programs
Team development training and problem solving
Employee surveys
We take pride in working with our customers to customize solutions that deliver the optimum result for the organization and its people.